Dr. Rafe de Crespigny Awarded the Prix Stanislas Julien of the French Academie des Inscriptions et Belles-Lettres for 2011
Sep 30, 2011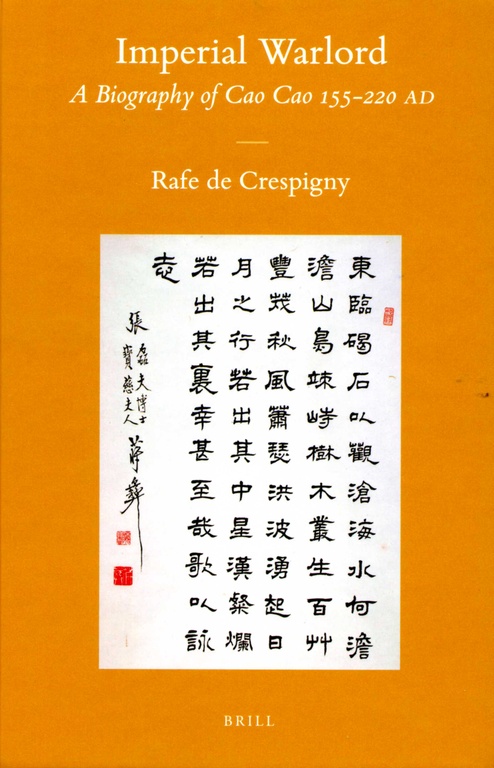 The Foundation is proud to announce that one of its 2009 Publication Subsidy recipients, Dr. Rafe de Crespigny, has been awarded the prestigious 2011 Prix Stanislas Julien for his monograph Imperial Warlord: A Biography of Cao Cao 155-220 A.D. (Leiden, 2010).
Dr. de Crespigny currently serves as Visiting Fellow and Adjunct Professor at The Australian National University's School of Culture, History & Language, and is also a Research Fellow at the Australian Academy of the Humanities. His study of Cao Cao 曹操 is particularly noteworthy for drawing on a wide range of contemporary sources (including Cao's own writings) to present a vivid account of his life and times.
The Prix Stanislas Julien was inaugurated in 1872 in honor of the renowned French Sinologist Stanislas Julien (1797-1873), who translated many classic works of Chinese religion and philosophy into Latin and French while also studying the interaction between China and the West. It is awarded by the French Academie des Inscriptions et Belles-Lettres on an annual basis in recognition of outstanding Western-language scholarship on Asian culture.