Voices from the Past: A Discovery of How Taiwanese Spoke Southern Min over 400 Years Ago
Apr 13, 2017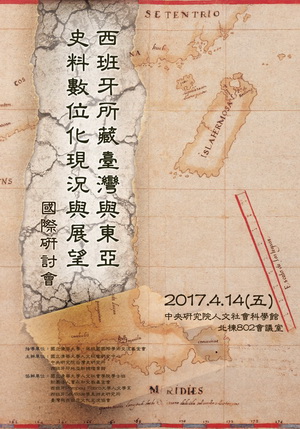 Through the years, the Foundation has devoted extensive efforts to promoting research on Taiwan Studies worldwide, with 42.34% of its total funding (exceeding US$50,000,000 or over NT$1,500,000,000) being dedicated to such projects. Leading results have included a translation series for Taiwanese literature published by Columbia University Press and a visiting program for postdoctoral fellows at the Harvard-Yenching Institute, as well as on-going support for the European Association of Taiwan Studies, an MA program located at SOAS (University of London), the European Research Center on Contemporary Taiwan at Tübingen University, etc.
Recently the Foundation funded a major research program entitled "Southern European Historical Materials concerning China in the 16th and 17th Centuries (1): Spanish Digital Database Construction Project", organized by a team of scholars from National Tsing Hua University, the Institute of Taiwan History at Academia Sinica, Universitat Pompeu Fabra, and Universidad de Sevilla. While doing archival research in Manila, the team discovered a pioneering source on Taiwan's linguistic and cultural history, namely a Southern Min dictionary entitled Vocabulario de la Lengua Chio Chiu, which had been jointly compiled during the seventeenth century by Spanish missionaries and Zhangzhou migrants in Manila for use by missionaries planning to preach the gospel in Taiwan. This work, exceeding 1,000 pages in length and containing nearly 20,000 terms, sheds new light on the Southern Min language spoken by Zhangzhou migrants who travelled to Taiwan as settlers and to Manila to take part in the worldwide silver trade. Moreover, its size far exceeds the scope of previous works, including one well-known text discovered by the late Piet van der Loon that was only 60 pages long and contained fewer than 2,000 words.
The project's research team recently presented a report on this important discovery during a conference held at Academia Sinica on April 14. Due to their efforts, future generations of scholars will be able to enhance their knowledge of Taiwanese history, while gaining a better understanding of the development of the Southern Min language.